Your customers want to text you. Let them.
Kenect allows you to engage with your customers where they are—texting on their phone. Double your leads, generate online reviews, and capture payments—all via text. 89% of consumers say they would rather text a business than call them. You should give them that option.
Over 3200 dealers use Kenect today. Become one of them.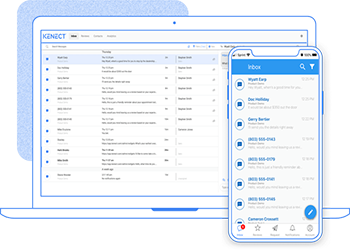 ---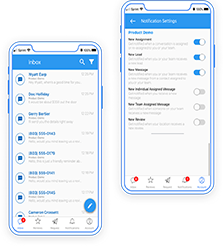 Business Texting for Your Dealership
Make your landline textable. Send and receive text messages from your existing dealership number (in addition to the calls you already receive). Texts flow into your Kenect text inbox (like an email inbox, but for texts). You can respond to them and/or route them to sales, service, or parts. You can even create auto-responses. This allows you to send and receive text messages by simply logging into Kenect, or downloading the Kenect mobile app. This will save you time, get you more customers, and improve your customer efficiency.
Double Your Online Reviews
Google reviews are the lifeblood of any BMW dealership. 91% of customers say they choose a dealership based on reviews. Kenect will help you double online reviews in just a few months. Asking for a review using the Kenect text messaging platform is 38x more effective than asking for reviews via email. Kenect text messaging is a review generation machine for you and your company. Turn on that machine!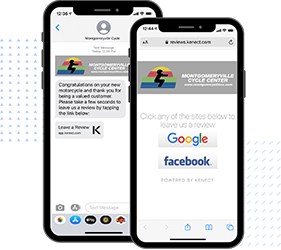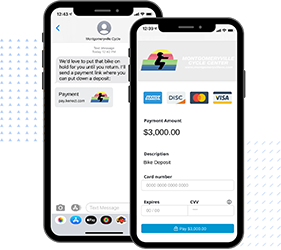 Text-to-Pay
Parts and service departments are using Kenect text-to-pay to collect payments. It is simple: just text an invoice using Kenect and the customer pays. It is transforming parts and service departments. It has some serious benefits:
Saves several minutes per transaction
Lower fees than swiping cards
Your customers will LOVE it
Get paid more often and faster
It is simple
Your parts and service departments will love it
Video Chat
While you are texting, a customer using Kenect, you can - with one click - simply start a live video chat. Both you and the person you are texting will receive a link in the same text thread you are already in, and you can video chat immediately. No downloading software, no logging in to some random software. Just click a link in the text thread that is already going.
In sales, use it for walkarounds and live demonstrations of new bikes. In service departments, use it to show the customer what is wrong and even upsell. Some dealers tell us they are now upselling 30% of their service tickets, because they are able to show the customer, via video chat, other things that are wrong.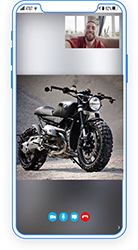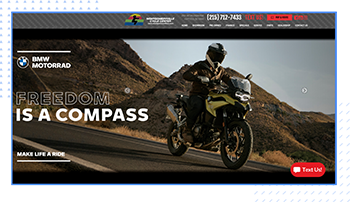 Web Leads
We put a 'Text Us' button on your website that will, plain and simple, get you more leads from your site. Your customers will want to text you.
Kenect dealerships increase their total web leads by 270% by simply adding this button.
Of course, people can still call your number, they can still fill out forms on your website, but now you are providing the option for them to text you.